Music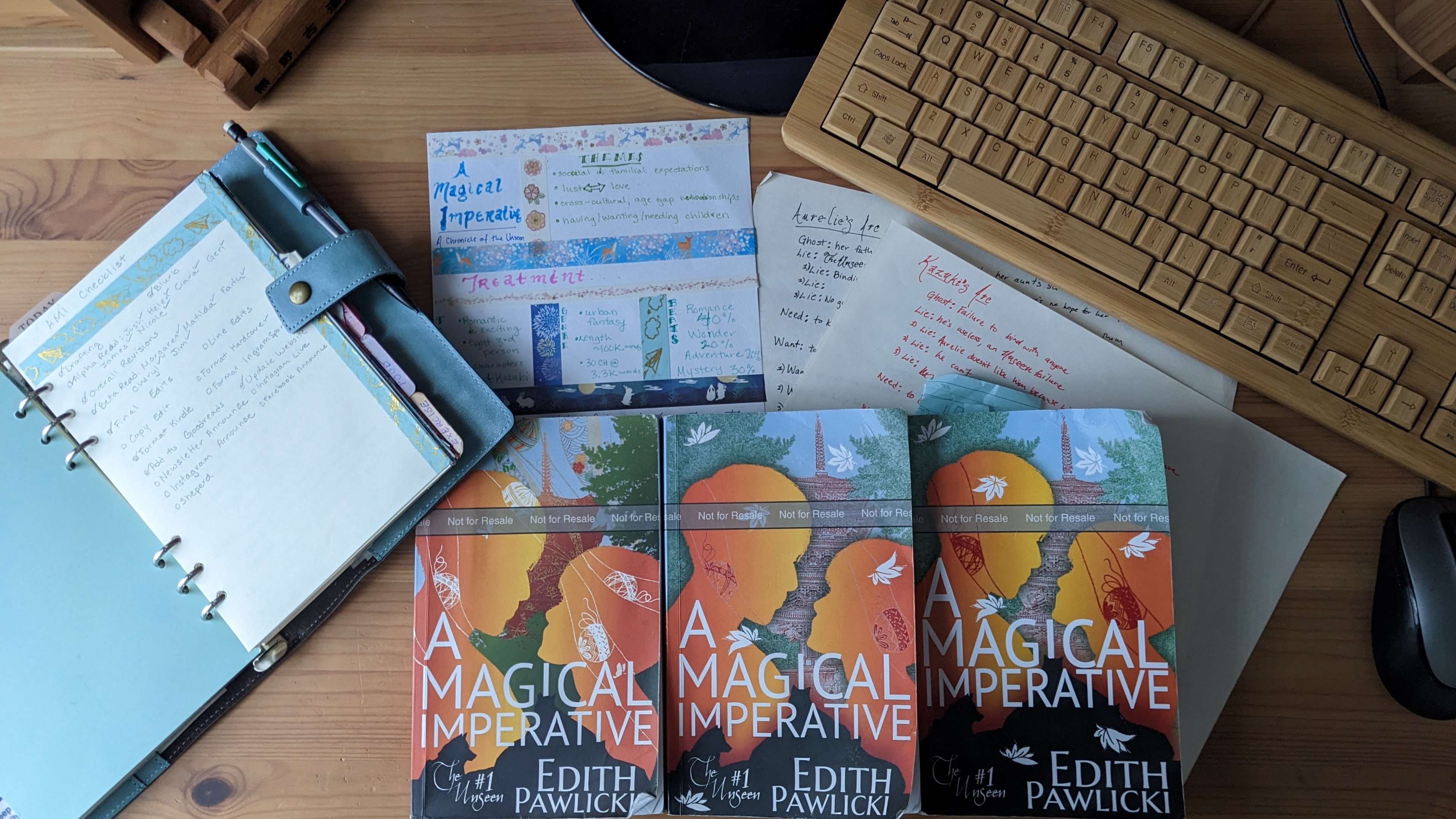 Listening to set playlists helps me quickly reenter the world and tone of the novel. All my writing playlists on public on Spotify. A Magical Imperative features a lot of atmospheric, high tension songs as well as most of the music sung during karaoke sessions in the book!
Concept
A lot of my books germinate from dreams - for this one, I had a fun dream about a college professor who was hiding her fae nature because she believed her species had died out, until she happened to meet a fae prince. Of course, when I analyzed the dream, it didn't seem hold up too well and felt like a story that had been told many times before. So I asked myself what I could change about the story - what elements could I add that another writer wouldn't?
My first idea was to set the book in Japan, and have the professor working abroad. My grandfather taught in Japan in the early 60s, and the family formed strong connections there, so I grew up with family in Japan and ended up teaching English there for a year after college. I also have several friends and relatives in international marriages, so I thought having a cross-cultural romance would be fun. Second, since I knew I was self-publishing I decided to make the book more personal. I embraced my default writing style with all its tangents, minutiae, and word play, and I also gave the characters some of my idiosyncrasies - anxiety and obsession with analyzing tropes and stories. Finally, I decided to focus the books themes on generational trauma and family ties, both of which I have personal experience with.
Writing
I first started A Magical Imperative in November 2021, while I was about halfway through Trials of Fire and Rebirth. I don't generally recommend drafting multiple stories at once, but I couldn't focus on ToFaR because AMI was knocking around my skull. I wrote about three chapters and showed it to my sister and husband, just to see if it was worth pursuing. They both really enjoyed it, and though I returned to ToFaR for the next few months, I knew I would return to AMI eventually.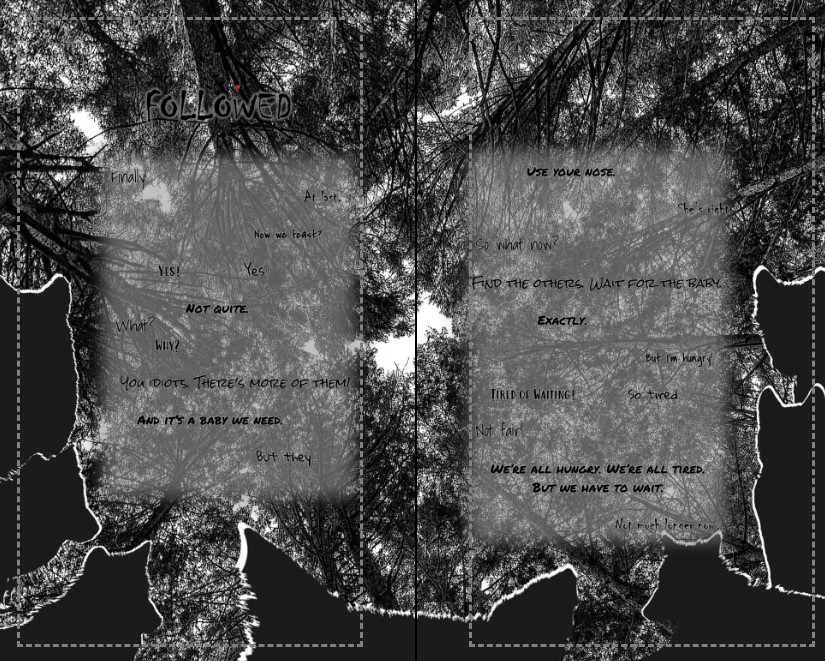 I put a lot more time into promoting ToFaR than any previous book, which made it challenging to compose AMI during the launch. Also, because there was almost eight months between the initial book concept and returning to it, I found the story I had originally planned was no longer the one I was writing. Insted of being an intimate romance, AMI became more about family relationships and gained four more POV characters. It also became a more dangerous and edgy story. I finally finished the first draft in October 2022 and shared it with alpha readers.
Thanks to the well-rounded and helpful feedback I received from the alpha readers, I actually felt that the third draft that I sent to beta readers was almost done. And really, most of the changes from their feedback was small polishing details to clarify passages or strengthen scenes. I finished receving their feedback in February 2021, and then spent a month slogging through the copy/line edits. Finally, in early March 2023, the book was done.
Publishing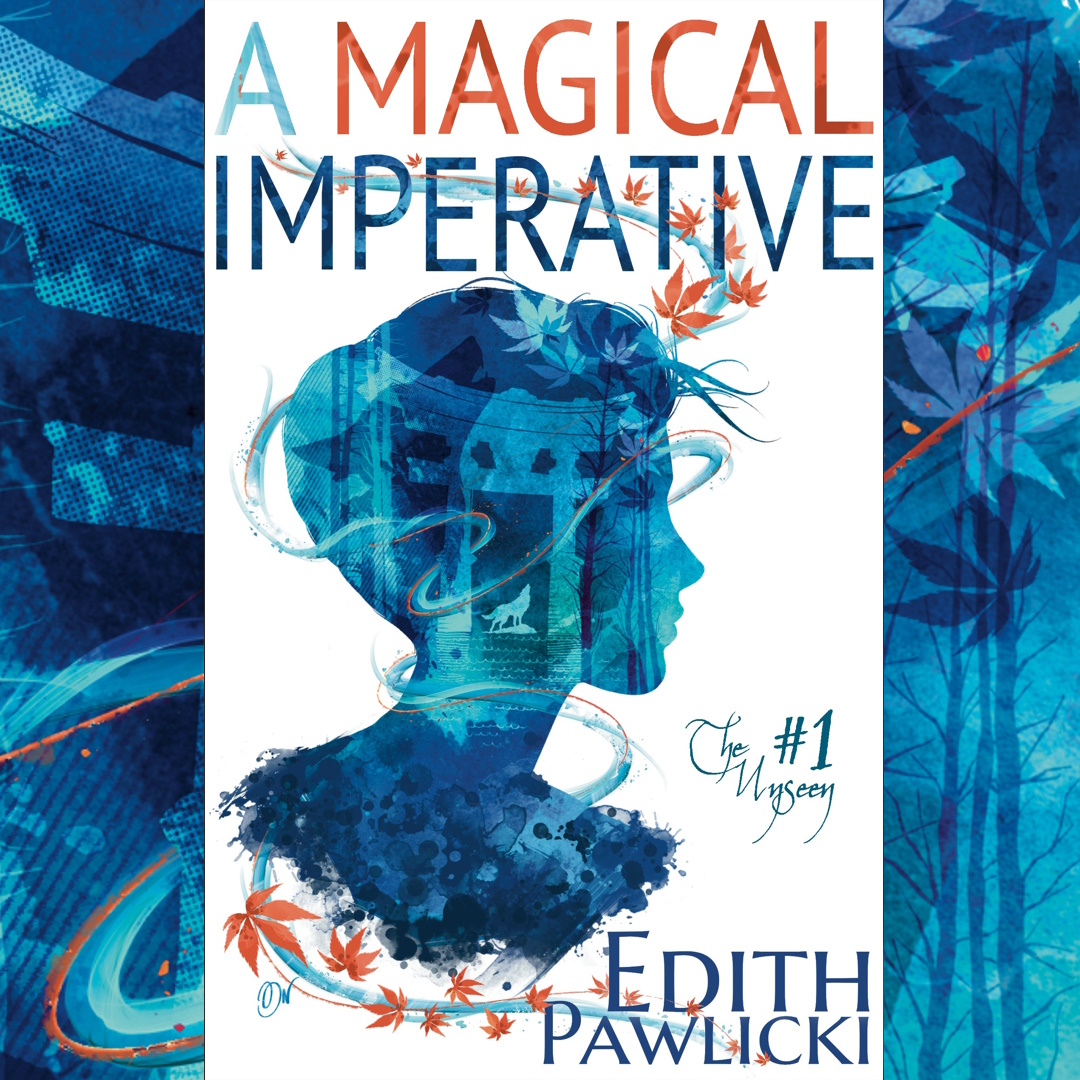 Because I knew that this book would be self-published, I allowed myself to move less mainstream. In addition to embracing a more organic (for me) writing style, I also played a great deal with the formatting and included interlude chapters that are unlike anything I've read before. That's why each chapter actually includes a photograph of Japan and I used wolf photos from Ellora Sen-Gupta, @hellorainyday on Instagram, to create an interlude frame. I was planning on writing and publishing this novel without spending anything, but I found I loved it so much that I was unhappy with the cover I had created. I decided to celebrate the book by commissioning artwork from Darin Nagamootoo, @wellnessartist on Instagram, of whose art and words I am a fan. I love this artwork so much that I can't wait to write the sequel in order to commission more!
Back to Top
Read More
Buy Now